LED Facial
1 / 6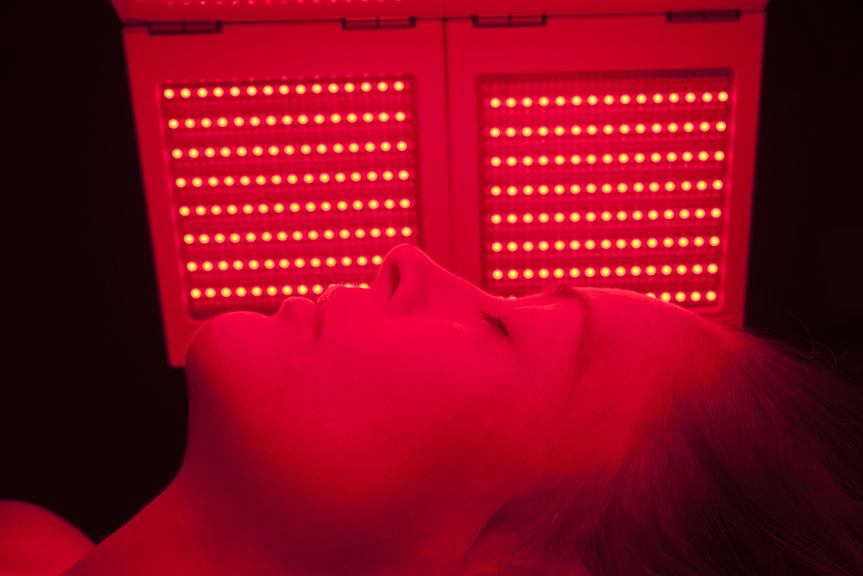 2 / 6
3 / 6
4 / 6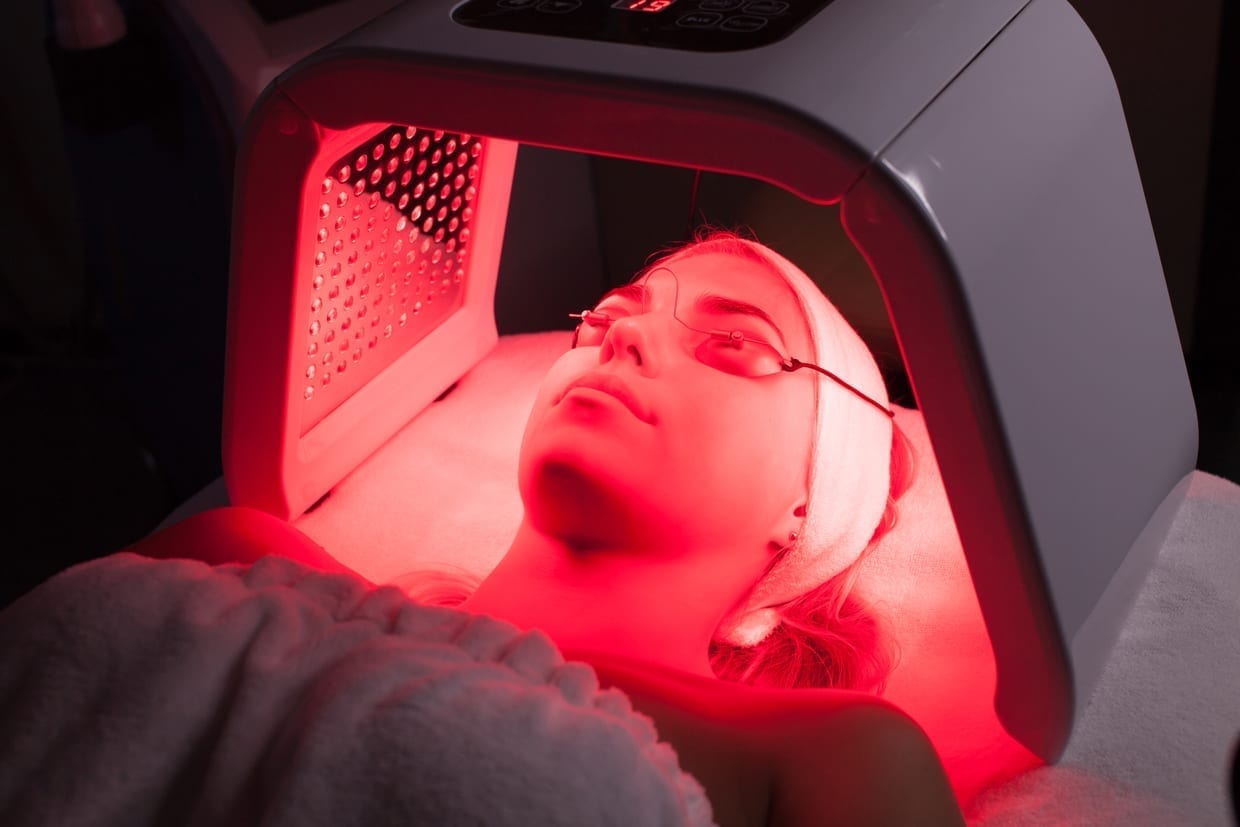 5 / 6
6 / 6
 What is an LED Facial?
LED Light Therapy is a pain-free, non-invasive, soothing and rejuvenating skin treatment. This treatment will help treat acne breakouts, fine lines and wrinkles, post inflammatory scarring and rosacea. It will not only help minimize acne, but also soothe your skin and reduce both redness and inflammation.
How does LED benefit my skin?

LED treatments work by using an array of bright light-emitting diodes (originally developed by NASA!) that send low-level light energy into the deeper layers of the skin. Red light LED stimulates cellular activity, including the fibroblasts that produce collagen, which gives young skin its plump look. That helps minimize fine lines and wrinkles, treat sun-damage and stretch marks, and reduce redness after more aggressive IPL or laser treatments. The results won't be as dramatic as plastic surgery, IPL, or laser, but it's a gentler, more natural, less expensive way to go.
Is LED Facial Safe?
Unlike other types of light therapy, LEDs do not contain ultraviolet rays. Therefore, they're safe for regular use. LED light therapy doesn't cause burns compared to other anti-aging treatments such as chemical peels, dermabrasion, and laser therapy. It may be safe for all skin colors and types
How often can I do an LED facial?
We recommend doing a series of 5 once a week sessions and then adding this to your monthly treatments. You will see a healthy, radiant glow immediately, but because collagen cells are slow growing, full results may not be noticeable for about three months.
What do I do after a LED Facial?
Always wear SPF 30 and above to protect skin.  Drinking lots of water to keep your skin supple and hydrated is always recommended.
Can I exercise after an LED treatment?
For best results avoid photosensitising medication before your treatment and don't return to exercise until at least 24 hours after your treatment. Used in combination with almost any medi-aesthetic procedure or treatment, this LED Light Therapy treatment will take your glow to a whole new level